Our promise
Whenever a customer is in contact with Hoist Finance, they can rely on being treated in a consistent, responsible, humane and ethical way. This is how we work as one company, One Hoist Finance. To further strengthen our ways of working with our customers, building on best practices and experiences as well as scaling across our company, Centres of Excellence have been set up.
Helping people get back on track and be a part of the financial ecosystem is at the core of what we do. At the same time, we are contributing to upholding fair and stable credit markets. This is important not only to our customers and the banking sector, but also to society as a whole. At times we deal with customers who find themselves in distressed circumstances. In these situations we always ensure that we act with respect and empathy, to earn the trust of the customer. We do this through our values TRUST, which are the cornerstones of how we behave. In addition to this we also offer a deposit service for customers in Sweden and Germany.
Our mission to "help people keep their commitments" clearly communicates our intention to support our customers in their journey to re-enter the financial ecosystem. This requires us to build trust and relationships with a sensitivity to what can often be a challenging situation for the customer. In all customer interactions we therefore focus on meeting them on their terms through amicable solutions.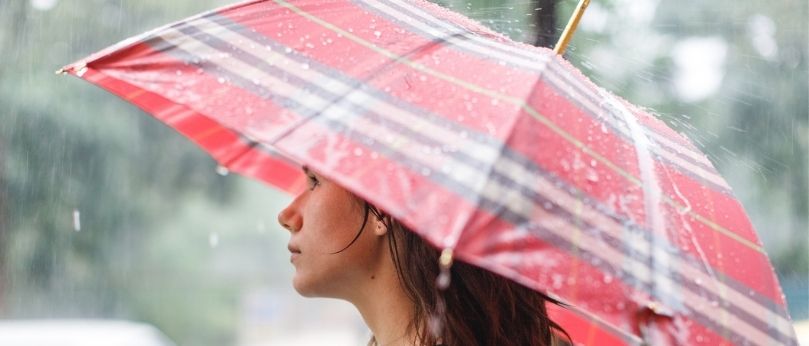 Customers within the NPL segment
At Hoist Finance we are always doing the utmost to come to amicable arrangements with our customers. This means that we always strive to maximise the agreements based on voluntary repayment solutions. We find that a great majority of customers want to reduce their debt burden, and we take pride in standing by their side, supporting them in finding a solution for their specific situation.
Hoist Finance also acquire portfolios with secured assets were amicable solutions also are implemented wherever possible, ensuring that better outcomes are achieved for all parties. We have received consistent positive feedback from our customers regarding our approach, which we consider to be a strong endorsement given these customers are invariably experiencing tough personal circumstances. This experience of working with customers facing financial difficulties has also proven to be beneficial in respect of our performing portfolios, since we are very well-placed to assist customers in managing their financial obligations prudently and effectively.
A responsive and respectful customer dialogue is, and has therefore always been, of major importance to Hoist Finance. It lays the ideal foundation for jointly reaching a solution satisfactory to all parties. A sustainable repayment plan is often a decisive factor in this solution. If a repayment plan is to be successful over time, it needs to be based on the customer's specific situation. In practice, this quite often means small monthly payments during a longer period of time. For the cases when customers choose not to engage with us at all, we can take legal action.
Continous dialogues
The customer's personal financial situation is monitored regularly to enable an assessment of any changes to repayment conditions. Customer dialogue has been mainly conducted by phone, but is increasingly moving towards e-mail, sms and digital channels. Through our digital communication channels we can make things easier for our customers, giving them direct access to their personal profile and data, at any time of the day. This serves the customers who prefer to manage their own accounts, without needing to go through our customer contact center.
Work methods can vary across markets due to legal and regulatory differences between countries. The regulatory landscape tends to be more extensive in more mature markets. Among Hoist Finance's markets, the UK has the most comprehensive customer contact regulations. Selected local partner organisations are sometimes used for customer contacts for reasons that include these regulatory differences.
Our program for vulnerable customers
An important part of achieving tailored outcomes and solutions for our customers is ensuring that we have effective processes and controls in place to identify those displaying signs of potential vulnerability and to understand the impact that their vulnerability has on their ability to deal with us and repay their debt.
We define vulnerable customers are those individuals who, due to their personal circumstances, are more susceptible to detriment.  We understand that vulnerability can look differently and that the same condition or situation can impact individuals in different ways, therefore varying levels of support or services adaptations will be applied accordingly.  This includes signposting to specialist organisations and the application of appropriate breathing space and tailored communication methods and strategies.
To support the identification and treatment of vulnerable customers we provide training to our employees on an ongoing basis to equip them with the skills and techniques needed to understand the nature and impact of vulnerable conditions.  This includes the application of industry recognised tools and models that provide structure and guidance to conversations with vulnerable customers to ensure that we provide appropriate and tailored solutions for them.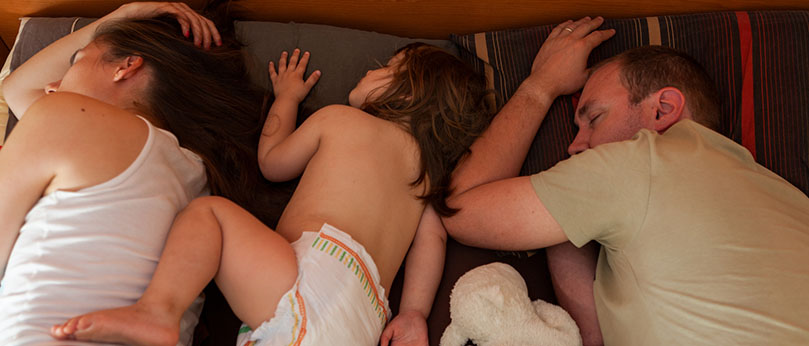 Customers within the PL segment
Hoist Finance is also acquiring portfolios with secured assets, encompassing both performing and non-performing customers. Our experience of working with customers facing financial difficulties has also proven to be beneficial in respect of our performing portfolios, since we are very well-placed to assist customers in managing their financial obligations prudently and effectively.
Deposit Customers

In Germany and Sweden we offer savings accounts with fixed and flexible competitive interest rates. The savings accounts products are offered to retail customers and corporates. Deposits in Hoist Finance are covered by the deposit guarantee scheme, which in Sweden corresponds to SEK 950,000 (in Germany EUR 100,000).
To read more https://www.hoistspar.se/
Customer Data Privacy
Our work within governance is closely linked to human rights and the right to privacy and integrity. In Hoist, we work diligently with protecting both customer and employee integrity and privacy by having dedicated Data Protection Officers in each jurisdiction where we operate and by having all employees trained in data protection matters. Protection of personal data of the individuals is taken seriously and we are committed to process personal information in a lawful, fair, and transparent way. Breach of privacy means breach of confidentiality. Breach of confidentiality means breach of trust. Without privacy there is no trust and your trust is what is most important to us.
Customer Satisfaction
Our customers are the core of our business, which is reflected in our mission "Helping people keep their commitments". To help our customers keep their commitments, we know that we need to be equally committed. We promise to stand by our customers' side all the way, supporting them to deliver on their commitments. How we make sure to do this is described in our CORE commitments. In brief CORE stands for:
Listening to and understanding the customers' needs

Communicating openly and transparently and ensuring that customers understand their options

Identifying the right solutions depending on the situation

Helping employees develop so they are able to give customers the best experience.
Customer Satisfaction surveys
Whilst we have a range of internal measures that focus on customer experience and treatment, we added customer satisfaction surveys in 2018 to gather feedback directly from our customers. With this we have been able to measure the quality of our customer interactions, mainly in our customer contact centres, for both quality assurance and improvements. Going forward, with this as a base and input, a standard framework for customer satisfaction management across all our interaction points with customers is under development. The main objective will be to in a consistent way measure customer satisfaction and ensure that our customers are in focus across all of Hoist Finance workstreams.
Customer complaints process
Hoist Finance has a group policy outlining our principles for how to handle customer complaints. We have a Customer Complaints Officer on Group level, and each market has appointed local Customer Complaints Officers. The Hoist Finance policy for customer complaints is protecting the customer interests and many of the principles are above the local legal requirements in some countries.  The local customer complaints officers are responsible for reporting regularly to the local management team and the Hoist Finance Chief Operating Officer. To monitor and manage customer complaints, there is a quarterly process that reports the complaints country-wise: the number of complaints, the type of complaint and how they were resolved. The reports are sent to and consolidated by the Group's Customer Complaints Officer, who prepares a quarterly report for the Executive Management Team and the Board's Risk and Audit Committee.
Digital channels
Our aim is to offer our customers the ability to self–serve and interact with Hoist Finance through a choice of digital channels at any time and via any device. This empowers them to decide for themselves how and when to go through their financial commitments and subsequently also create their own repayment plans. This allows customers to more easily take control of their personal financial situation and engage with us through the digital channel of their choice.
successful deployment of the Hoist Finance self-service portal in all countries. This means that all customers can now manage their debt online. The new Hoist Finance customer portal, additionally enables customers to access all of their accounts through a secure registration process, get detailed account information, set up repayment plans and keep track of their progress.
Hoist Finance overall is converting NPL collection through digital self-serve channels. This will be supported by conversion rate optimisation, natural traffic improvement and omni-channel communication strategies.
Our digital solutions also facilitate the capture and analysis of customer data that helps us understand customer behaviour and customer needs. With continuous improvements to Hoist Finance's data analytics, our digital solutions will become more customer-oriented and personalised to optimise our customer engagement. All data is secured through limited access, automatic monitoring and sensitive data encryption in accordance with applicable data protection regulations.
A key to achieve our goal of being Digital by Default is our continued development of omni-channel strategies. Here, we are learning from the retail industry which has applied omni so well that it has become an intrinsic part of the shopping experience, in store and online. It's so common in everyday transactions that our customers take it for granted and they expect us to offer the same type of solutions. In order to not disengage customers, we need to offer them the ability to complete their transaction in their channel of choice. Omni will therefore join our strategy seamlessly with our communication channels.
We closely monitor the emergence of new technologies. SMS is still an essential part of our operational strategy to ensure we can deliver a low cost, high quality channel experience for our customers, replacing parts of our normal customer contact centre interaction. However, we see that SMS will start to be aged out and replaced by Rich Communication Services (RCS), Apple Business Chat, WhatsApp, etc. In-line messaging will change how call-to-actions for websites are achieved. To meet this demand for new communication channels we have developed and launched new messaging solutions through WhatsApp for business and RCS during the fourth quarter of 2019 and will follow the adaption of the solutions closely.
Online automation via chat-bots is a useful tool to decrease costs, but they need to serve customers meaningfully for information requests or customer service. We are aiming at providing automated Artificial Intelligence (AI) driven chat-bots behind webchat, SMS and e-mail. Beyond an ability to answer numerous questions from our customers, we are pursuing AI usage in a virtual agent strategy where our chatbots can identify a customer, give them information on their case and status, and propose individual payment solutions. As a start we have launched our chat-bot in the UK during the fourth quarter 2019, and we will continue to evolve and roll out this technology in our other markets in 2020 and onwards.
During 2019, Hoist Finance invested in and built a team that provides the resource capacity and skills to both deliver the technology and embed this operationally to achieve our operational and financial goals. We recruited new competence and talents with expertise in the digital area including digital marketing, digital customer experience and omni-channel. Furthermore, we have been able to offer new opportunities to our existing employees, such as the first internal recruitment of Artificial Intelligence trainers. This provides us with the organisational platform to drive and deliver on our strategy to become digital leader in our industry.